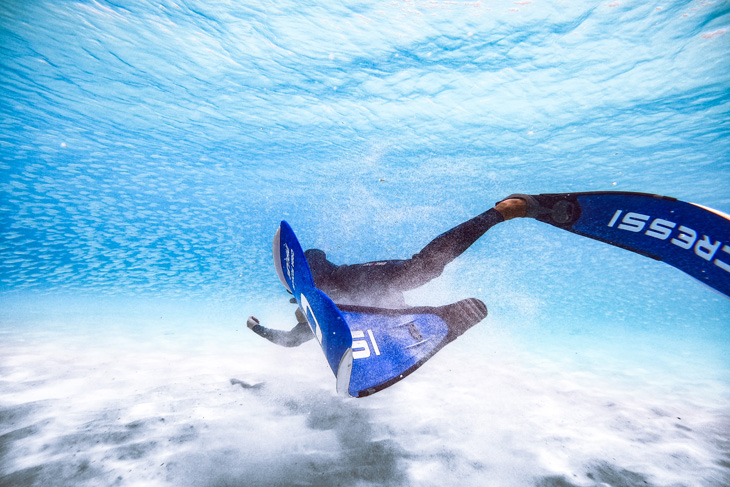 AIDA 1*
€199,-

The AIDA 1* freediver intro course is comparable to a first introduction to freediving. Through a theory session you gain basic knowledge about important skills and concepts. Then you will be introduced to the practice of static and dynamic freediving in the pool or a sheltered open water. You practice basic skills to hold your breath in a safe and comfortable way. In-depth sessions are not part of the course, for this you can follow the AIDA 2* course.
You must be at least 12 years old to participate in the introduction. You also have sufficient swimming skills and you are in good physical condition. It is not necessary to have experience with snorkeling or other (under) water sports.
Date: Thursday, March 23rd 18:30 – 22:30
The introduction consists of:
A theory session
Two pool sessions (or confined water sessions)
The introduction includes:
Certification at AIDA International
Theory manual
Freediving materials
Pool entrance fee
DAN insurance during the training (if desired, please mention this when registering)
Freedive materials:
We are dealer of Cressi freedive equipment. If your are looking for freediving materials and you need advice, we can help you with that.
Continue learning:
If you get excited after taken this introduction course and would like become a true freediver, you can continue with the AIDA 2* course. If you would like to follow a full freediving course immediately, we recommend that you follow the AIDA 2* course.