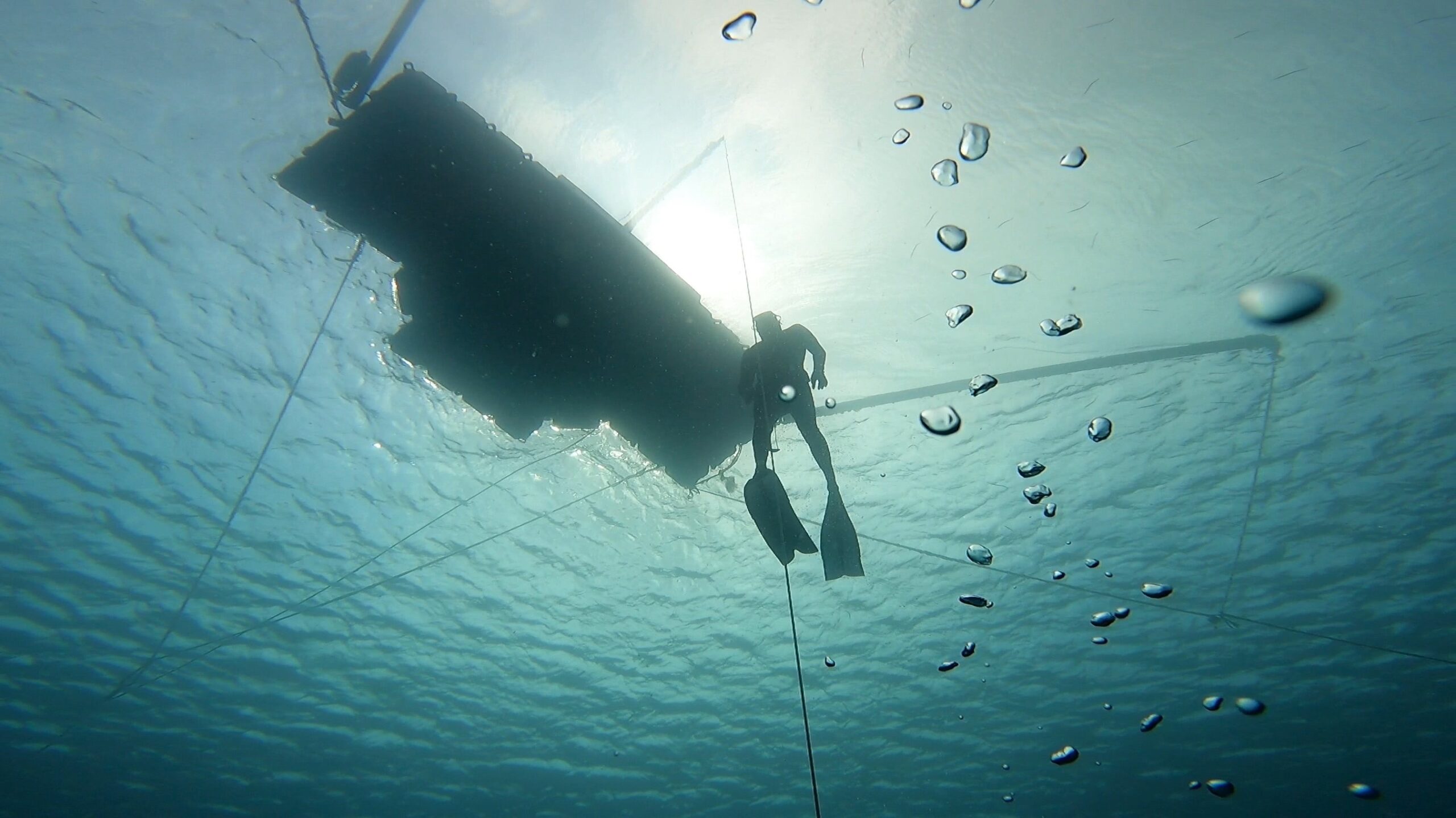 PADI MASTER FREEDIVER
€509,-

PADI MASTER FREEDIVER
As a PADI Advanced Freediver you already know the techniques of this special sport. And you have probably already made beautiful and challenging freedives. When you're ready to dive deeper and hold your breath longer, the PADI Master Freediver course is for you. During this advanced course, we will continue to work on your theoretical knowledge, freediving techniques, your skills and endurance. We take a closer look at the effects of freediving on your body and take your freediving skills to the next level. We work together on new equalization techniques including the mouthfill, increase your breathhold ability and extend your dive times. We will also work on the techniques that come with diving deeper. In addition, we pay a lot of attention to buddy skills and safety procedures. The PADI Master Freediver course is the course to take you to the highest level in recreational freediving.
To enroll in the PADI Master Freediver course, you must be at least 18 years old and hold a PADI Advanced Freediver certification (or a qualifying certification from another freediving organization). You must have completed the Emergency First Response Primary and Secondary Care (CPR and First Aid) course within the last 24 months. Your instructor can also simultaneously teach you the PADI Emergency Oxygen Provider course.
Course requirements:
Static dive of 3:30 minutes
Dynamic dive of 70 meters
Constant weight dive between 32-40 meters deep
Theory exam
The course consists of:
Theory about nutrition, relaxation and advanced breathing techniques. You can work independently with the help of the PADI Freediver Touch™.
In addition, as part of the course you will have to conduct an independent research about a freediving topic.
Four confined water sessions to improve your static and dynamic apnea, including a dynamic apnea freedive (DNF) without the use of fins.
Three open water sessions to practice mouthfill equalization.
The course includes:
PADI certification fees
Video material
The course is exclusive:
Entrance fee when depth sessions are given in a dive tower
Freediving materials
DAN insurance during the course
PADI Freediver Touch app (€69.00)
The Touch is an interactive learning tool that gives you the information to freedive safely and allows you to learn at your own pace. You buy this PADI Freediver Touch separately from your freedive course because this study tool also contains all materials for the PADI Basic Freediver, PADI Freediver and Advanced Freediver courses. Study at your own pace when it suits you. Everything digitally on your tablet, mobile or PC. No internet connection required.
Freediving materials:
We are dealer of Cressi freediving equipment. If you are looking for freediving materials and you need advice, we can help you with that. In addition, it is possible to rent various materials for the duration of the course.
Continue learning:
As a Master Freediver you are able to assist instructors during courses. If it is your ambition to also teach freediving, you can enroll in the PADI Freedive Instructor course.