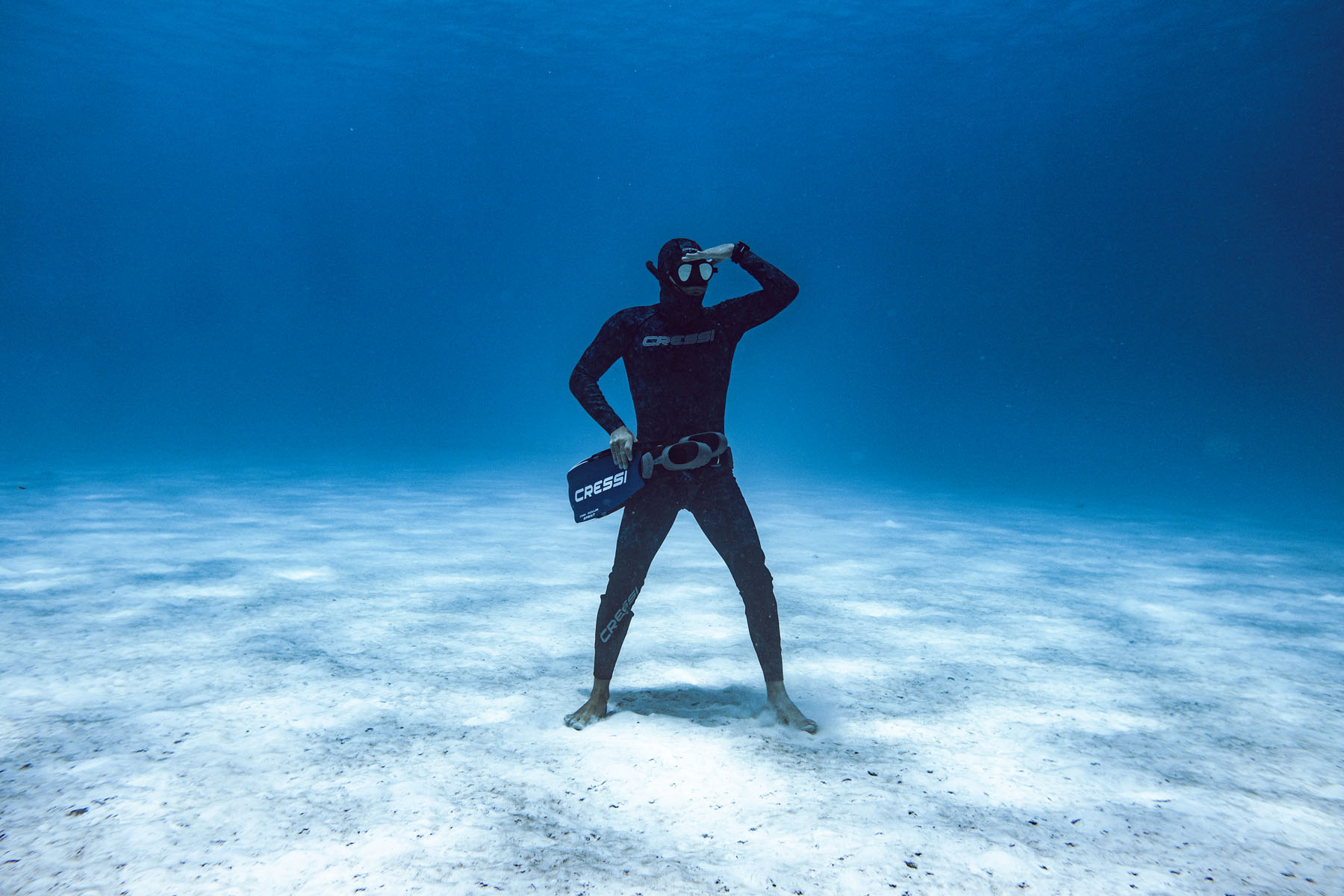 PADI FREEDIVE INSTRUCTOR
€979,-

PADI FREEDIVE INSTRUCTOR
If you are an avid freediver, you probably spend a lot of time thinking about freediving, talking about freediving and sharing stories about your freediving adventures. By becoming a PADI Freediver Instructor you can take your passion for freediving to the next level and turn your hobby into your profession. You need to have the PADI Freediver Instructor qualification for that, but then you also have a job that allows you to share incredibly beautiful experiences with others, all over the world. And with which you can change someone else's life for the better. Share your passion and become a PADI Freedive Instructor
There are two ways to earn a PADI Freediver Instructor rating:
The first is for experienced freedivers who gain teaching skills by completing a PADI Freediver Instructor course.
The second way is for freediving instructors who want to join the PADI organization by taking a PADI Freediver Instructor Orientation (crossover).
Course requirements:
You must be at least 18 years old to enroll in the PADI Freediver Instructor course.
You have a Master Freediver certification (or you have an equivalent certification from another organization).
You have an valid Emergency First Response Instructor certification (or have an equivalent CPR/First Aid Instructor qualification).
You need to provide a medical statement signed by a doctor, not older than 12 months.
The course consists of:
Three confined water sessions
Three open water sessions
A static dive of minimum 2:30 minutes
A dynamic dive of at least 50 meters
A constant weight dive of at least 20 meters
You must be able to show all freediving skills at a demonstration level
Theory sessions
Learn how to teach using PADI Standards
Pass your PADI Instructor Exam
The course includes:
PADI certification fee
Video material
Personal guidance
Freedive Instructor Guide
Freedive Instructor Cue Cards
The training is exclusive:
Entrance fee when open water sessions are given in a dive tower
Freediving materials
Freediving materials:
We are dealer of Cressi freediving equipment. If you are looking for freediving materials and need advice, we can help you with that. In addition, it is possible to rent various materials for the duration of the course.