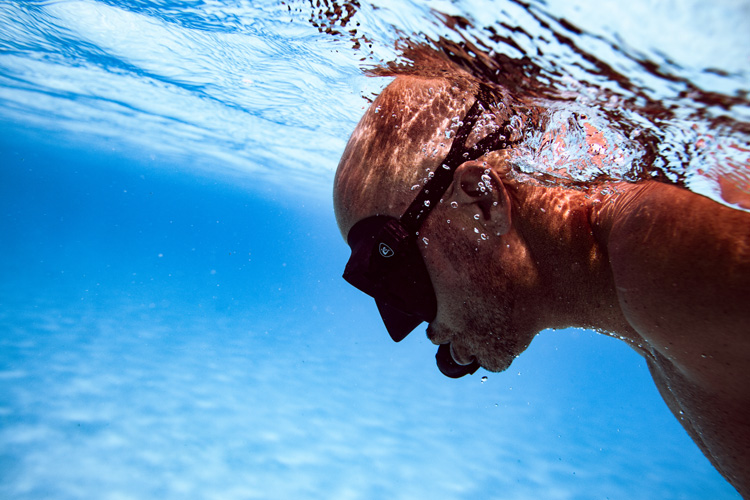 PADI BASIC FREEDIVER
€ 189,-

The PADI Basic freediver course is part of the full PADI Freediver course. It is a first step to get acquainted with freediving. You learn the basic freediving disciplines in the pool and focus on practicing breathing techniques, among other things. You practice basic skills to hold your breath in a safe and comfortable way. This training does not include depth, for that you can enter the PADI Freediver course.
To participate in the PADI Basic freediver course you are at least 12 years old. You have good swimming skills and are able to swim 200 meters non-stop without fins, or 300 meters non-stop with mask, snorkel and fins. It is not important whether you have already practiced other (under)water sports or not.
Course requirements:
A static dive of at least 90 seconds
A dynamic dive of at least 25 meters
The course consists of:
A theoretical part
Four confined water sessions
The course includes:
PADI certification fee
Freediving materials
Pool entrance fee
DAN insurance during the course (if desired, please state this when registering)
The course is exclusive:
PADI Freediver Touch app (€69.00).
The Touch is an interactive learning tool that gives you the information to freedive safely and allows you to learn at your own pace. You buy this PADI Freediver Touch separately from your freedive course because this study tool also contains all materials and exams for the PADI Freediver, PADI Advanced freediver and Master freediver courses. Study at your own pace when it suits you. Everything digitally on your tablet, mobile or PC. No internet connection required.
Freediving materials:
We are dealer of Cressi freediving equipment. If you are looking for freediving materials and you need advice, we can help you with that.
If you discover that you love freediving as much as we do, you can progress seamlessly into the full PADI Freedive course.