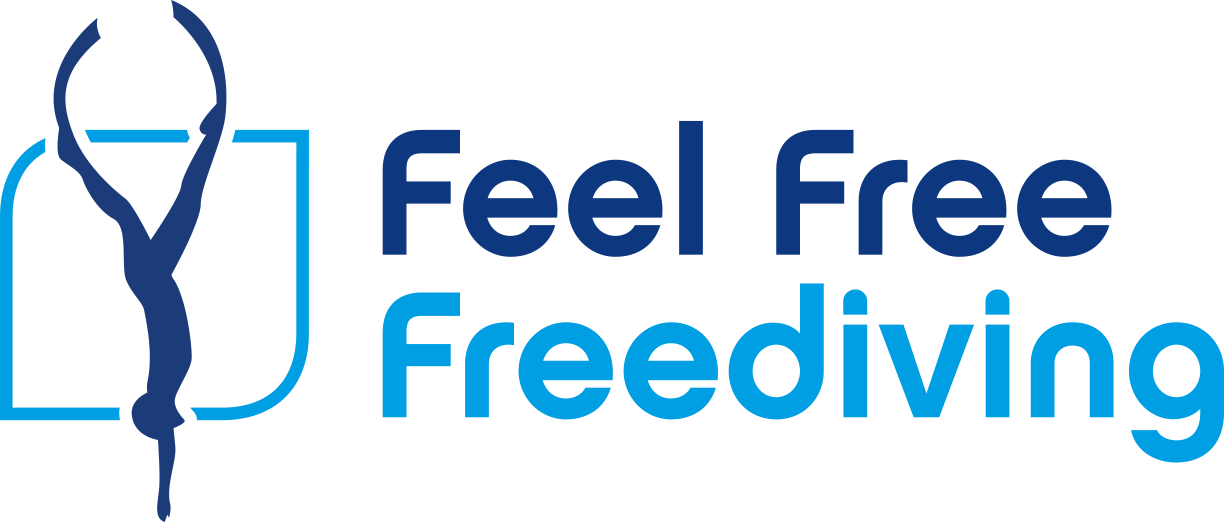 Sink beneath the surface and you Feel Free.
– LEON EN MARLOES.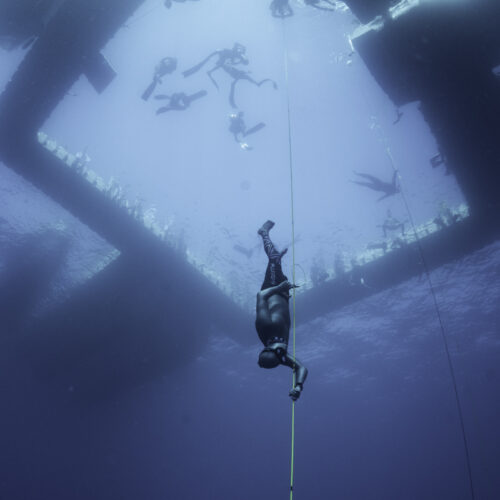 Leon Jansen
In, on and under water; that's where I prefer to spend my time. Water gives me peace and time to be alone with myself without outside distractions. I call it active meditation. Inviting and challenging yourself to go deeper both mentally and physically. In 2015 I came into contact with freediving and was immediately sold. I did my instructor course with 12-time world champion Carlos Coste for AIDA and PADI. I have participated in several competitions, in pool and depth. I did my equalization instructor course at Moving Limits by Federico Mana and Giovanni Bianco, which is now called SHARE. In the meantime, I continue to immerse myself in all aspects of freediving.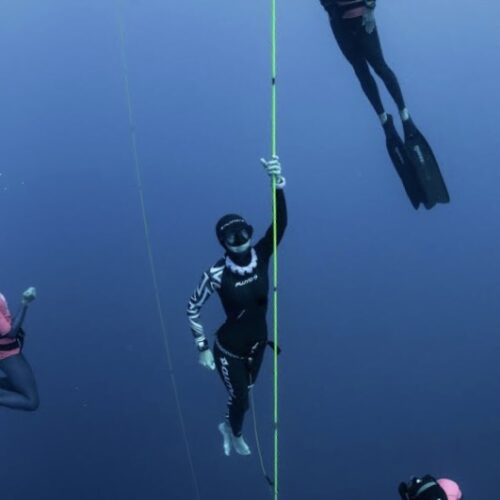 Marloes Kronenburg
As a little girl I already loved water and especially being under water. You could often find me there. I was already familiar with scuba diving when I discovered freediving in 2018. I was immediately sold! I was trained as a PADI and AIDA instructor by 12-time world champion Carlos Coste and I train regularly, in addition to teaching. I also participate in competitions and in 2019 I achieved a national record in the DYNB discipline. In 2022 I won the Dutch Championships, with 3 gold medals in the disciplines STA, DYNB and DNF. In addition to being a freedive instructor, I am also a psychologist. Freediving is a mental sport, so I can optimally use my knowledge as a psychologist during teaching. In addition, I integrate yoga and mindfulness into our freedive courses to provide our students with the most complete package of knowledge and skills possible.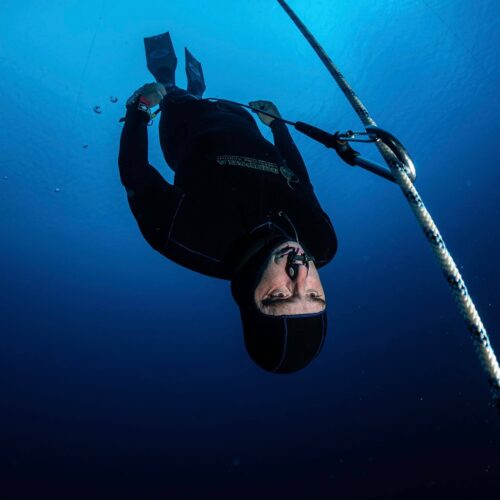 Hugo Lampe
I have been able to combine my passion and work with freediving, so I can often be found underwater somewhere in the world; from Bonaire to Vinkeveen, since I also believe in cold water therapy from Wim Hof. The peace and tranquility I experience underwater provides a physical and mental reset for the rest of the day. I too was trained by 12-time world champion Carlos Coste and I am happy to help Marloes and Leon with master and instructor courses for both PADI and AIDA. Let's get high on your own supply.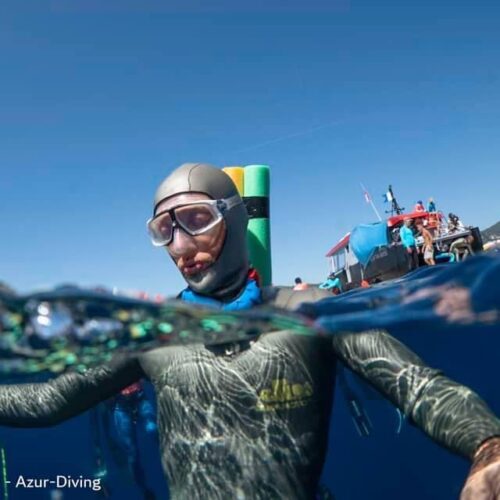 Sander van Bokhoven
Since childhood I have been attracted to water. On holidays to France I scoured the rocks on the beach and spent hours with a snorkel and fins in the sea looking for anything and everything. I find everything that lives around and under water fascinating. Obtaining a diving certificate was therefore obvious, because as a diver this world really opens up for you. In 2004 I came into contact with freediving. Diving without equipment. Just me with goggles, fins and one breath of air. Once again a world opened up for me. This time my inner world. I learned to breathe better and techniques to find peace in order to be more efficient with my one breath of air. The following years I have immersed myself in everything that freediving has to offer. And since 2018 I teach this to others as a freedive instructor. In 2019 I participated in the AIDA world championships in Nice together with 4 Dutch freedivers. With over 130 freedivers from all over the world, we trained and competed in depth competition for weeks. I have many contacts and fond memories of that. And nevertheless to scour a coral reef in Curaçao as a freediver.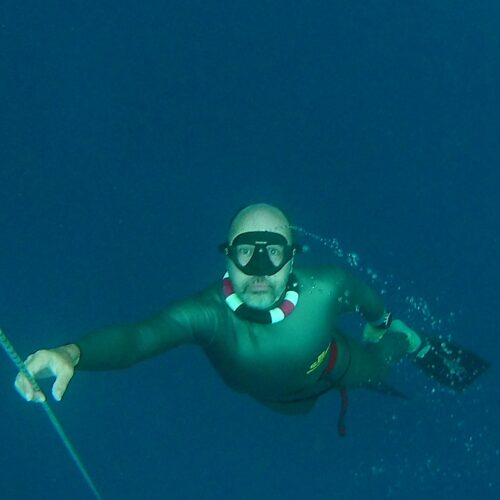 Jeffrey Habets
Starting with the PADI course in the Netherlands, I further expanded my knowledge and skills to PADI master freediver and also made the transition to AIDA 4* and eventually Molchanovs Wave 3 because I wanted to know as much as possible about all aspects of freediving. Molchanovs really appeals to me because of the focus on inner/psychological aspects and the training community. That was also the reason for me to do the Molchanovs W2 Instructor course in order to be able to help others take their first steps in this special sport. My motto: Relax, take it easy, be patient - Tranquilo!